The quickest way to create a new appointment is by clicking on the date in the mini calendar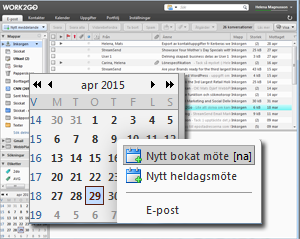 An easy way to book a meeting is to right-click on a date in the mini calendar in the bottom left corner and choose that you want to book a meeting.
Then you get the option to add the most essential for the meeting. If you want to fill in more details, just click More Information.